Principals and Management Team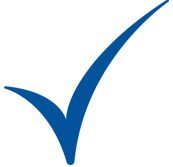 Dave Johnson
Managing Partner
Dave has more than 40 years of experience in the energy industry. He is responsible for product delivery, leads the company's litigation support practice, and champions the company's client-centric focus and technology exploitation efforts.  Dave is passionate about ensuring each audit is focused on achieving client objectives and that the observations made during the engagement are effectively communicated so that clients can more readily resolve open issues and improve business practices.
Prior to joining AMS-PAR in 2003, Dave held management and leadership positions in audit, supply chain, and accounting organizations at Mission Resources and Marathon Oil Company.  These experiences give him the unique ability to understand issues from an operator's and non-operator's perspective, identify potential audit and contracting risks, and contribute to the audit resolution process.
Dave has testified in Federal and state court and is an active member of various industry and audit associations including:
Council of Petroleum Accountants Societies (COPAS)
Petroleum Accountants Society of Houston (PASH) – Past Audit Committee Chair
Institute of Internal Auditors (IIA)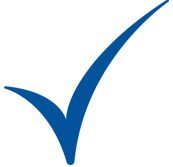 Robert Moore, MBA
Partner
Rob is a highly experienced professional with more than 30 years of expertise in audit and finance, specializing in the energy and finance sectors. A partner since 2003, Rob has used his skills and knowledge to expand the company's supplier and construction contract compliance audit footprint.
Rob possesses technical expertise allowing him to leverage his computer and analytical skills when examining large datasets. His audit approach in areas such as sales tax (including sand and chemicals), cost allocations, and payroll greatly contributes to the team's effectiveness.  Rob is dedicated to constant improvement and seeks innovative solutions to address client challenges.
Prior to AMS-PAR, Rob gained invaluable experience working in accounting, finance, management, and marketing positions at Marathon Oil Company, Costal, El Paso Corporation, and Ford Motor Credit. This diverse background has equipped him with a comprehensive understanding of the industry, making him a well-rounded professional capable of tackling complex challenges.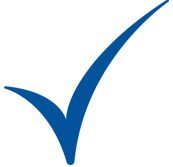 Craig McCollough, CPA, CIA, CISA
Audit Manager
Craig joined AMS-PAR in 2021 with more than 30 years of energy related experience and he leads the company's Revenue audit practice.  The scope of that practice includes net profits interests, processing facilities (gas plants, petro-chemical plants, refineries), production allocation, and revenue / royalty distribution.
Craig is a highly accomplished and dynamic audit professional.  His extensive domestic and international audit experience and history of financial recoveries combined with his passion to drive stakeholder value and results Is difficult to match and serves our clients well.
Prior to AMS-PAR, Craig had extensive audit experience with Devon Energy, Duke Energy, and Pennzoil Co.  While at Devon, he coordinated its joint venture, vendor, gas plant, and revenue audit programs.
Craig served honorably in the U.S. Army and is an active member of various industry and audit associations including:
Council of Petroleum Accountants Societies (COPAS)
Petroleum Accountants Society of Houston (PASH)
Information Systems Audit and Control Association (ISACA)

.

Petroleum Accountants Society of Oklahoma City – Revenue Committee Co-Chair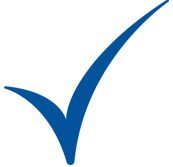 Kat Benkowski, MA, CPA
Audit Manager
Kat manages the company's joint venture audit practice and is a member of its litigation support team.  She is passionate about delivering superior results to our clients, leveraging her past experience to guide her audit team.  
Kat joined AMS-PAR in 2012 as a joint venture auditor and managed audits of onshore and offshore operations across multiple geographic regions, including a 4,800 well operation that is subject to a net profits interest agreement.  She has guided the litigation support activities of several complex engagements enabling clients to better assess litigation risks.
For nearly a decade prior to joining AMS-PAR, Kat helped her banking clients achieve their business and financial goals.  The customer service skills developed as a relationship manager serve her well in her current position.
Kat's professional industry affiliations include:
Council of Petroleum Accountants Societies (COPAS)
Petroleum Accountants Society of New Mexico
Arizona Society of Certified Public Accountants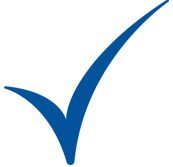 Kim Goodwin
Audit Manager
Kim manages the company's supplier contract compliance audit practice.  She supports the compliance programs of clients in the Oil and Gas, Refining, and Utility sectors of the energy industry.  Clients seek Kim's advice when creating their annual compliance audit program to ensure commercial risks are monitored and examined.  Kim is passionate about delivering superior results for her clients and sharing her knowledge through speaking engagements. 
Kim joined AMS-PAR in 2007 as a compliance auditor and gained broad experience while conducting gas plant, joint venture, revenue, and vendor audits.  Prior to joining AMS-PAR, Kim worked as a revenue accountant for Devon Energy.
Kim's professional industry affiliations and leadership positions include:
Council of Petroleum Accountants Societies (COPAS) – National Audit Committee – Secretary
Petroleum Accountants Society of San Antonio (PASSA) – Audit Chair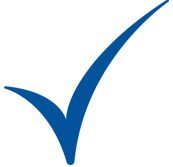 Jay Jackson
IT Director
Jay began working with AMS-PAR in 2006 providing IT and business process support.  He officially joined the AMS-PAR team in 2010 as its IT Director to manage the company's infrastructure and data security, establish best practices for document management and retention, and develop software to improve auditor efficiency.
The software developed internally improves consistency and cycle time, enhances management reporting, and reduces administrative effort.  The tools also allow dispersed team members to efficiently work collaboratively and simultaneously in very large databases.  This best-in-class software informs team members of the audit status in real-time on personalized dashboards enhancing team effectiveness throughout the audit engagement.
At AMS-PAR, data security is our priority.  Jay ensures technology is leveraged to secure our work environment and drive audit efficiencies.
Prior to AMS-PAR, Jay held leadership positions with Smith International, M-I Swaco, Schlumberger, Xerox Connect, and Southwestern Bell Wireless.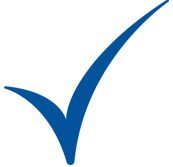 Keith Sansing
Business Development and Contract Services Manager
Keith is responsible for AMS-PAR's business development activity.  He joined the company in 2019 with more than 30 years of energy related experience, most recently with Devon Energy.  While at Devon, he developed, implemented, and managed an industry leading vendor compliance audit program that reclaimed millions of dollars of lost profits annually.  His efforts led to improvements in contracting practices followed at Devon.  He also managed the Joint Venture and Gas Plant audit programs and collaborated on Enterprise Risk Management while at Devon. 
At AMS-PAR, Keith strategizes with clients and prospective clients to define and build their compliance audit program to help them mitigate commercial risks.   Being a founding member of the Vendor Roundtable's Content Development Committee, Keith helped develop industry best practices and templates to mitigate vendor risk. 
Keith's professional industry affiliations include:
Council of Petroleum Accountants Societies (COPAS)
Petroleum Accountants Society of Oklahoma City
Vendor Roundtable – Content Development Committee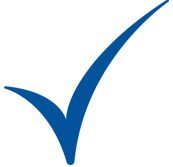 Carolyn Sczepanski MBA
Client Outreach Manager
Carolyn is the company's "ambassador" responsible for client and industry outreach.  She joined AMS-PAR with the merger of AMS Consultants and PAR Staff in 2005.  Until 2023, Carolyn managed the joint venture audit practice.  She provided guidance to her clients and staff and leadership helped the company achieve its growth objectives.  She is creative and passionate about ensuring clients are well served.
Carolyn has more than 40 years of oil and gas industry experience, including 10 years in operations before transitioning into financial and audit positions.  She is an active member of several industry associations and has held numerous leadership positions including:
Council of Petroleum Accountants Societies (COPAS)

National Board of Directors (6 years)
National Education Committee Co-Chair
National Audit Chair

COPAS of Dallas Society
North American Petroleum Accountants Conference (NAPAC) – Chairman
Texas Energy Council – President
Texas Energy Symposium – Chairman
Texas Alliance of Energy Producer